Release Notes - February 2023
These changes are being made during February 2023. This document will be updated as additional changes are made.
We have added support to export FEI results for Jumper Table "Team Scoring". FEI requires team's Country information for results submission. If Team type is Organization, users can now provide country information for team.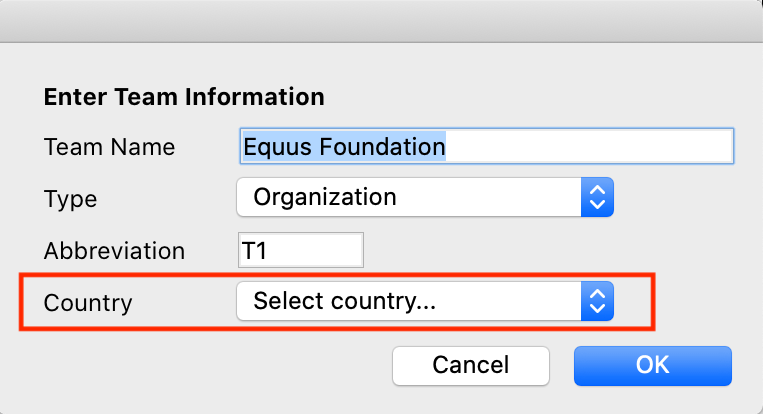 If a teams country information is missing, during FEI results export we will set "USA" as the default country.
1.

There was an issue when copying shows where the Fees checkbox was unselectable. This has been fixed.